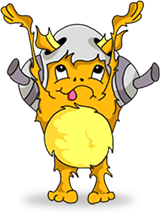 You loved him in Shrek…now see where the one-and-only swashbuckling feline found his fame – and a very big pair of boots – in the "hilariously funny" animated epic! Lover, fighter and outlaw Puss In Boots is off on the adventure of his nine lives as he teams up with Kitty Softpaws and Humpty Dumpty for the ultimate showdown with the notorious Jack and Jill. Here's the true story of The Cat, The Myth, The Legend – Puss In Boots!
Clip: Glitter Box Dance Off
Clip: THE DANCEOFF
PUSS IN BOOTS makes a triumphant debut on DVD and Blu-ray TODAY!
Courtesy of Paramount