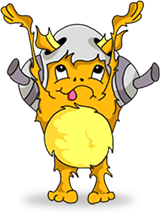 From the Academy Award®-Winning producer of Shrek comes a hilarious animated adventure FREE BIRDS about two turkeys from opposite sides of the tracks who travel back in time in order to keep their species off the Thanksgiving menu. Featuring an all-star voice cast, including Owen Wilson, Woody Harrelson and Amy Poehler, Free Birds is loaded with laughs and stuffed with fun for the whole family!
Exclusive Clip: "Winging It: Animators in Action"
FREE BIRDS is available on Blu-ray + DVD February 4th!
FREE BIRDS Blu-ray and DVD Cover