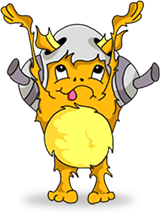 This wonderful journey, "full of adventure, bravery, excitement, and friendship…has something for audiences of all ages" (Claudia Puig). The "lively and likable" (Gary Goldstein) tale is told through the eyes of Tuck, Munch and Alex, a trio of pals who make an out-of-this-world discovery. After receiving signals on their phones, they meet Echo, a small, but amazingly energetic, alien trying to make his way back to his home planet. As they race to help their new friend, the boys will discover that little Echo has touched their hearts in unexpected ways and changed their lives forever.
Clip: "We Made That" - Meet Reese Hartwig aka "Munch"
Tuck, Munch, Alex and Emma
Courtesy of 20th Century Fox Home Entertainment
Earth To Echo is available on Blu-ray + DVD October 21st!
Earth To Echo Blu-ray Cover
Courtesy of 20th Century Fox Home Entertainment
Earth To Echo Trailer