Quizzes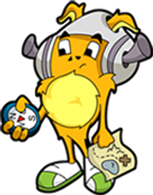 Do you know everything there is to know about Hunger Games star Jennifer Lawrence? Take this trivia quiz an...
So you're spending more time on your WOW life then your own life... Most of the time you spend talk...
We all have different style and tastes in clothing and fashion. Some of us like to be a b...
More great quizzes: