Quizzes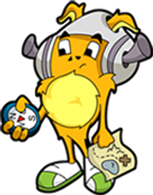 You're getting ready for good ol' Peter Cottontail to hop on down the bunny trail and bring you a basket...
Traveling in Europe means not only seeing some of the world's most famous monuments, but also enjoy...
Whether you're lost in the wilderness, trapped after an earthquake or injured by a deadly creature,...
More great quizzes: