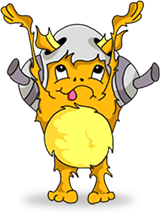 The Hannah Montana gang celebrated the end of their hit Disney show with a party in the U.S.A! Miley Cyrus joined her co-stars for a casino-themed bash at a Hollywood nightclub after they wrapped the final episode this week.
The Disney star promotes her show Hannah M...
A 14-year-old Cyrus arrives at the 41st An...
Hannah Montana onstage during the Radio Di...
In 2006, Disney Records released the first...
A more grown-up Miley plays dress up at th...
Previous 7 of 24 Next Miley Through the Y...
High School Musical 2 premiere in 2007
A 15-year-old Miley arrives at the 2007 A...
Best of Both Worlds Tour
Oscars red carpet in 2008
Nickelodeon's 2008 Kids' Choice Awards
Fifth Annual Fashion Rocks event in 2008
Premiere of Bolt in 2008
The stunning teen debuts a more mature loo...
Hannah Montana: The Movie in 2009
The 16-year-old arrives at the 2009 Teen C...
In September of 2009, VH1 Divas returned w...
2010 Oscars
Can't Be Tamed
Snacks, Style & Stars
Guests snacked on sushi, french fries and ginger-lemon iced tea made especially for the event. Wearing a beige dress and a black leather jacket, Miley sang and danced the night away in front of an audience of young celebs including Jaden and Willow Smith.
Growing Up Famous
Miley, who is now 17 years old, grew up onscreen before the eyes of millions playing Miley Stewart, a gifted teenager leading a secret double life as pop star Hannah Montana. The top-rated show, which has been on the air since March 2006, made Miley an international star at 13, spawned two films and launched her music career. 85 Hannah Montana episodes later, the show's final season is set to premiere in July, and Miley seems to be embracing the chance to spread her wings.
Can't Be Tamed
The past few years have been a roller coaster for Miley. She's had her fair share of run-ins with the paparazzi and her love life has gossiped about in magazines, talk shows – and even on Kidzworld! Her recently released video Can't Be Tamed was even criticized by parents who thought it was too "sexy" for her young fans.
Next Up
Miley will light up the silver screen next in the teen comedy LOL: Laughing Out Loud, and already has a hit film on her hands with The Last Song. Musically speaking, Miley is set to give the debut performance of her new single, Can't Be Tamed, on an episode of Dancing With the Stars.
Related Stories: