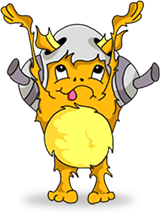 Leo the Lioness is the queen of the fashion world. A brave leader, big-hearted Leos show strong character in her fashion choices.
Simple tank and shorts? Not if you're a le...
Courtesy of Polyvore
Leo the lioness wears her true nature wher...
Courtesy of Polyvore
A scarf is a low-commitment bold statement...
Courtesy of Wayne Tippets.com
Sometimes bold comes in mini, like these c...
Courtesy of Fashion.com.br
Lots of dots or any bold print will suit L...
Courtesy of Style Singapore
Hairtsyles
A true Leo (July 23-August 22) cares for her mane and plays up this asset with interesting hairstyles, big hair accessories and loads of volume.
Clothes
Leo's fashion choices always make a statement, with giant polka dots, bold tribal prints, and even fur (real or faux). Her palette is metallic, and she's rarely seen without some form of gold or silver accessory, whether it's shoes, a handbag or big fun jewelry.
Her fashion motto: Go for it!
Have Your Say
Let's hear you ROAR, Leo!