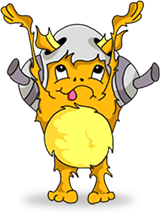 This week has been chock full of movie news and trailers! We learned when we're getting the trailer for Star Wars: The Force Awakens, who will direct the Wonder Woman movie (it's a girl) and saw the reimagining of Peter Pan. Check out what you missed this week!
1. Jurassic World Trailer: Dinos Galore
This week we got the first trailer for Jurassic World and the dinosaurs are awesome! The park is open and successful … until they decide to start messing around with the dino-DNA. As Chris Pratt says in the trailer, that's not a good idea! Also, that shark scene is incredible!
That shark scene! OMG!
Courtesy of Legendary
Jurassic World Trailer
2. Star Wars: The Force Awakens Trailer is Hitting Today!
The official Twitter account for Star Wars dropped a bomb on us this week. We heard that there were 30 theaters in the US that were going to show a teaser trailer for the film Thursday and Friday. The Twitter, however, promised that we'll be able to watch it ourselves on Friday on iTunes Trailers! May the Force Be With You!
Are you freaking out yet?
Courtesy of Disney
3. This Avengers: Age of Ultron Trailer is Better Than the Real One
Remember a film called Be Kind, Rewind? A guy (Jack Black) accidentally erases all the VHS tapes in a video store and has to recreate films in his backyard to keep the customers happy. They're just really, really low budget. He called it "swedeing." Well, this week we got a shot-for-shot sweded trailer for Avengers: Age of Ultron and it's hysterical! Check it out below!
4. The Wonder Woman Director is a Woman!
Well, this is pretty fantastic! Girls have loved Wonder Woman for decades and now we're finally getting a film! Even better? A woman is directing. "Game of Thrones" director Michelle MacLaren is taking on the Wonder Woman movie! We can't wait to see what she does!
They picked the perfect director!
Courtesy of DC Comics
5. Oscar Isaac in X-Men: Apocalypse
Oscar Isaac was just cast as the big bad in X-Men: Apocalypse! He'll play the titular role, the very first mutant Apocalypse. The film will be set ten years after X-Men: Days of Future Past (1983) and will also feature a young Jean Grey and Cyclops.
This is better than the real thing!
Courtesy of YouTube
6. LEGO Batman v. Superman
We found a really funny video this week showing how LEGO Batman, who has gadgets instead of superpowers would fight LEGO Superman. Just try and get through this without cracking up!  Don't forget, we're getting a full-length LEGO Batman movie as well!
It's the clash of the LEGO titans!
Courtesy of YouTube
7. See Where Peter Pan Came From in Pan
This week we got a look at the reimagining of the Peter Pan story when the Pan trailer was released. Hugh Jackman stars as the pirate Blackbeard and Garrett Hedlund as the young James Hook (you know who he grows up to be). Hook befriends our hero, until something happens to make them mortal enemies.
In theaters July 17th, 2015
Even Peter Pan has an origin story
Courtesy of Warner Bros
Pan Trailer
Have Your Say
Did you like the Jurassic Park trailer? Are you excited for Star Wars: The Force Awakens? Are you ready to try your hand at sweding? Have your say in the comments!