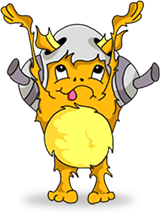 Celebrity Twins: Member Feedback!
- Reviewed by
Kidzworld
on
Dec 27, 2006
( Rating:

)
Celebrity Twins | Famous | Justin Timberlake | Good Charlotte | Tia and Tamara Mowery
So we've rambled off a list of some of the top twins we can think of... here's the celebrity twins that Kidzworld members can't live without! Check it out...

Joel and Benji from Good Charlotte are twins also.

Kidz Submit By:
Nickname:
Jenx89
Age:
13

Tia and Tamara Mowery! They both have a great style and sense of humor in their show, Sister, Sister.

Kidz Submit By:
Nickname:
ambertwou
Age:
11