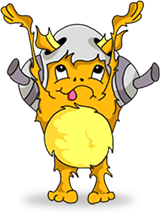 Oliver James Biography
- Reviewed by
Kidzworld
on
Dec 27, 2006
( Rating:

)
Kidzworlds got the goods on that hot guy who played Ian Wallace in the Amanda Bynes movie, What a Girl Wants. Check out this bio on British actor and singer, Oliver James III.
Birthdate: June 1, 1980
Birthplace: Ottershaw, Surrey, UK
Oliver James - New to the Acting Scene
Oliver James graduated from the Guilford School for Performing Arts in England and had only been working for a year before he snagged his role as Ian Wallace in What a Girl Wants. Oliver James' only real work before that had been in British commercials and stage productions.
Oliver James - British Beauty
After What a Girl Wants hit the big screen, everyone wanted to know who the British babe was that played Amanda Bynes' love interest, Ian Wallace. Lucky for Oliver fans, he is now starring in a new teen flick alongside Hilary Duff. Raise Your Voice hits theaters October 8, 2004 and Oliver plays the part of Jay, a cute musician that Hilary meets at a summer music camp.
Oliver James Is A Former Boyband Member
Up until the moment he was cast as Amanda Bynes' love interest in What a Girl Wants, Oliver James was rehearsing with a British boyband. When Oliver James got the part of Ian Wallace, he left the unnamed group.
Oliver James - Did U Know?
Oliver James' own tunes appear on the What a Girl Wants Soundtrack.
Oliver James' main reason to enroll as an acting major was so he could attend the same school as his then-girlfriend.
Oliver James moved to Los Angeles in 2003.
Oliver James Says...
"I met Orlando Bloom and I found myself very in awe of him. Even though I'm of his generation and he's a young guy as well, I still find myself a little star struck".

Well... I think that Oliver James is really hot!!!!
Kidz Submit By:
Nickname:Liki
Age:16

He is sooo HOTT!

Kidz Submit By:
Nickname:hotshot2219
Age:12

OMG! I think Oliver James is the hottest guy in the universe! My friends and i saw the movie twice today. We love his voice and scream everytime he is in the scene. I HAVE DECLARED OLIVER THE HOTTEST GUY IN THE WORLD!!!!!!
Kidz Submit By:
Nickname:chelsey14
Age:15

OMG, He is soo hot I love What a Girl Wants. The only problem was that I didn't do Amanda Bynes' role, so I could be his girlfriend.
Kidz Submit By:
Nickname:perfect_gurl13
Age:14
Click here for more opinions on Oliver James!
Related Stories: