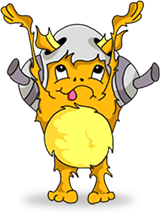 In the Land of Women Movie Review
- Reviewed by
Kidzworld
on
Apr 19, 2007
( Rating:

)
In the Land of Women teams Adam Brody with Meg Ryan and Kristen Stewart in a delayed coming-of-age story. Kidzworld has the review!
In the Land of Women follows Carter Webb (Adam Brody) as he moves from LA to suburban Michigan to care for his ailing grandma. His life will never be the same after it becomes entwined with the lives of the family across the street. Check out what Kidzworld has to say about this chick flick!
In the Land of Women - Welcome to Suburbia
Struggling LA writer Carter Webb decides to flee
La-La Land
for suburban Michigan after a
series of disappointments
, not the least of which is being dumped by his
model
girlfriend. He moves in with his ailing grandma and quickly becomes friendly with a housewife named Sarah (
Meg Ryan
) and her two daughters. Sarah has problems of her own, including a cheating husband and a recent breast
cancer diagnosis
.
In the Land of Women - Little Women
As time goes on Carter
becomes flirtatious
with both Sarah and her teenage daughter Lucy (
Kristen Stewart
). Carter is pretty confused about whether he should pursue either
age-inappropriate relationship
. Either way, things will surely
end badly
for everyone involved. On top of all this drama, Carter has to deal with his
senile grandma
as she becomes less and less lucid.
In the Land of Women - Bottom Line
In the Land of Women has
a few touching scenes
and some insightful dialogue, but - for the most part - tries too hard to be
quirky
and "arty" and ends up feeling about as deep and personal as
a Hallmark card
. Poor Meg Ryan's face appears to have be nipped and tucked into expressionless disrepair, but she manages reasonably well with what little movement she has left.
Adam Brody
also puts in a solid performance in his standard
so-nerdy-he's-cool
role that, while it feels a little too familiar, is thoroughly likeable. Take our advice and wait until In the Land of Women is
In the Land of DVDs
before checking it out.
In the Land of Women Rating:

Related Stories: