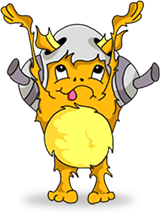 Depeche Mode - Concert Review
- Reviewed by
Kidzworld
on
Dec 27, 2006
( Rating:

)
Depeche Mode proved they still rock after 20 years of making music. The 80s alternative pop band is back with their latest CD Exciter and fans just cant get enough of the techno pioneers.
Where:
Vancouver, Canada
July 28, 2001
Depeche Mode proved they can still rock the joint after 20 years of making music. The '80s alternative pop band who paved the way for many of today's electronic artists is still making great tunes. The band is winning new fans with each album they've released and the crowd ranged from young teens to fans in their early 30s.
After recovering from a bad spell with drugs and depression, it was good to see a happy healthy-looking Dave Gahan hit the crowd with everything he had. His voice sounded amazing and he madly spun around on stage with his mic stand like a helicopter. He was very active and showed off some fancy hip swivels that would make even Elvis jealous. He was happy to be back and it definitely showed as he took every opportunity to get a reaction from the crowd.
The show was made up of many songs from their 10th studio album Exciter but it also treated fans to music from Ultra, Songs of Faith and Devotion, Violator, Music For The Masses and Black Celebration. The crowd was ecstatic to hear a couple of songs sung by Martin Gore, who spent most of the night playing hard driving guitar rifts instead of the keyboard.
The night wasn't just about Dave shakin' his booty - it was backed by some amazing projections on huge screens. The trippy visuals suited each song perfectly but the coolest was a huge goldfish and shark swimming madly about in a gigantic tank almost lunging off the screen. There was also another cool animation of wild rain and water droplets falling to the sonic beats of Waiting For The Night. Definite highlights included I Feel Loved and Dream On from Exciter, Personal Jesus (which had everyone reaching out to touch Dave), the hard driving I Feel You and retro grooves like Never Let Me Down Again and Black Celebration.
Andy Fletcher bounced on the keyboard throughout the show - Martin also manned the keys a couple of times and the band had the help of another keyboardist, a drummer and two female back up singers.
It was really great to see an out of the ordinary show by a band that's definitely had its ups and downs the past few years. The loss of long time band member Alan Wilder before 1998's Ultra and Dave Gahan's drug addiction looked like it was nearly the end of Depeche Mode. The techno pioneers got their act together, pushed on minus Alan, and Dave finally got clean and behind the wheel again.
The band who was once ridiculed for being a keyboard band proved they've got a lot of new creative energy waiting to get out and they've got staying power. I can't wait to hear what kind of electro sounds Depeche Mode will unleash in the next few years and it looks like fans just can't get enough.
Rating:

Related Stories: