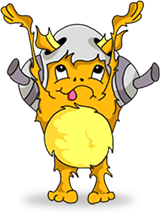 Billy Bob Thornton - Private Radio - CD Review
- Reviewed by
Kidzworld
on
Dec 27, 2006
( Rating:

)
What the heck - Billy Bob Thorntons a cowboy? Actor, Billy Bob Thornton can add country singer to his resume. Hes puttin out a CD called, Private Radio, that would make even his momma proud.
Lost Highway (2001)
What the heck - Billy Bob Thornton's a cowboy? Since when? Well, since the actor, director, screenwriter - put out an album of country tunes. And you know what? He can really sing! It might seem weird to some people, but music was Billy Bob's first love - before acting.
Private Radio is Billy Bob's first CD. He recorded it in his home studio which was built by the former owner of the house - guitarist Slash (from '80s metal band Guns 'n Roses.) Private Radio is a collection of songs and stories from Billy Bob's personal experiences and he wrote or co-wrote most of the tracks on the album. The CD is a mix of country, blues and rock-a-billy with a dash of Leonard Cohen.
Besides having the perfect country name, Billy Bob's also got a strong, gritty voice that's very suited to country music. Dark And Mad is a thoughtful country ballad, while Forever, is a low-talkin', boot-tapper with guitar strummin'. He Was A Friend of Mine is a cover of a song by '60s group, The Byrds, and is the only cover tune on the album.
The Starlight Lounge is a duet with Holly Lamar, who wrote Faith Hill's Breathe, and was also co-written by Holly and Dwight Yoakam. Three of the songs on the album were written for his wife Angelina - the obvious, Angelina as well as Your Blue Shadow and Magic of Love.
Private Radio is a great CD that has an old-school country feel. The CD hits stores September 11, 2001. If you're into traditional country twang - instead of this new country stuff, then I'm sure you'll be tappin' your heels to Billy Bob's music.
Rating:

Related Stories: