NBA Europe Live Presented By EA Sports (London): Chicago Bulls Vs. Utah Jazz @ O2 Arena
June 07, 2017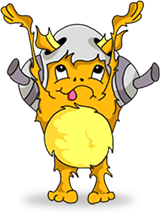 Two NBA teams opened their pre-season at the O2 Arena in London this year as the Chicago Bulls beat the Utah Jazz by a score of 102 to 101, in a game ending with a dramatic game-winning buzzer beater.
James Johnson, Chicago's first round pick, 16th overall, from the 2009 NBA entry Draft lead the way for the winning side with 18 points including the two from a beautiful fade-away shot that won the game. Johnson also worked for eight rebounds in a well-rounded debut.
In an almost equal effort, fellow Bull and British citizen Luol Deng matched Johnson's 18 points and got five assists to prove his talents on home soil. Deng is entering his 6th season with the Bulls and hopes to rebound from an injury-plagued 2008 – 2009 season that kept him out of action for nearly half the year.
As it was a game played in Europe it's worth taking a brief look at some of the European born and trained players within both team's systems. The Jazz have more European players within their organization, with Kyrylo Fesenko of Ukraine, Andrei Kirilenko of Russia, Mehmet Okur of Turkey and Goran Suton of Bosnia. The Bulls have the only British player in the game in Luol Deng, and he is the only non-American on their roster. He was born in Sudan and his family moved to London before he relocated to New Jersey when he was 14 to pursue his dream career playing Basketball in the NBA.
Related Stories: