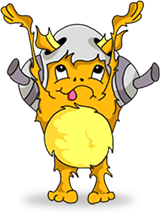 Leona Naess CD Review
- Reviewed by
Kidzworld
on
Dec 27, 2006
( Rating:

)
Looking for tunes that are smooth and soothe for study-time or downtime? Well Universal Records recording artist, Leona Naess, and her third CD, can fit that bill.
Are you looking for smooth tunes that soothe? Well, Leona Naess' self-titled third CD will fit that bill.
Leona Naess Goodness
These mellow tunes and Leona Naess' folksy vocals are a great, soft, mood enhancer. If you're into
achey-breaky
songs, similar to the types of tunes that played in the background while
Joey Potter
did her
Pacey-Dawson dance
on
Dawson's Creek
, then you'll dig
Leona Naess
. It's soulful, real, and
mellow
with a capital M. And, though most of the tunes kinda clone each other sound-wise, some have pretty
funky names
- like Don't Use My Broken Heart To Pick Up Other Girls.
Leona Naess Hitches
You've gotta be in the right
groove
for Leona Naess' music. If you're not open to mellow, moody tunes - or folksy
lyrics
then you're gonna want to skip this CD. However, it could make a mighty fine
study disc
- or a great tune to help you chill after you've had World War III with the
'rents
.
Rating:

Related Stories: