About Us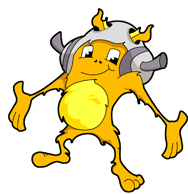 Launched in February, 2001, Kidzworld is the leading safe social network, for kids and teens. When founder Allen W. Achilles established Kidzworld there were no safe websites for kids and certainly no Facebook. His passion for the safety and security of all kids has been a core value throughout. Using sophisticated computer technology and an experienced moderation team; Kidzworld goes that extra step to protect its users from unwelcome solicitations, inappropriate language and bullying.
Kidzworld uses advanced moderation and behavioral analysis technology to provide seamless moderation of all user interaction, which delivers maximum engagement and provides a powerful insight into visitor activity. Although completely confidential, the information generated allows us to target potential inappropriate interaction at its earliest stage and protect users of all ages from unwanted conversations, swearing, bullying and unacceptable language.
Kidzworld is not only a social network but also a platform for self expression; encouraging kids and teens to express themselves through the creation of original content, blogs, stories and poetry. They can interact with each other 24/7 in the fully moderated chat rooms and on the forums. In the KW Zone, their user profile is a safe and secure way for them to let other kids know who they are and what they are interested in. Kidzworld is always moderated, something no other kids website provides. In fact, everything kids do at Kidzworld where they interact is monitored. There is no ability to share or disclose personally identifiable information. Kidzworld truly is a safe kids social network.
You can have confidence that Kidzworld works very hard to provide a safe, empowering user experience for your child or children. No other website can legitimately claim to be what Kidzworld is: The first safe, secure kids social network.