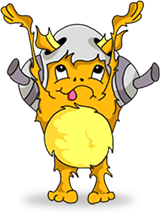 Musician Jessie James is an old hand when it comes to making appearances at NASCAR races and singing for audiences, but this time she's actually getting behind the wheel.
On July 22 in New York City (1 p.m. – 3 p.m.) Jessie James will join other gamers on XBOX LIVE for a game of NASCAR '09. Her GAMERTAG will be JESSIE J GWF.
The Sound Bytes
Here's where you can listen to an exclusive interview with Jessie James:
The Video
Watch Jessie James' Wanted video, which also happens to showcase her driving skills:
The Bio
Check it out on Kidzworld.com.
Related Stories