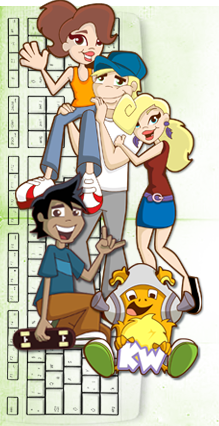 Parents & Teachers
Kidzworld is the only fully moderated safe kids social network . Since 2001 Kidzworld has been a safe haven for kids to enjoy, explore and learn from the world wide web. Today Kidzworld is the largest independent kids' website in the world. We do it by sticking to our original core values: the safety and security of young people, children and students alike. Sure, we've added lots of bells and whistles - including the KW Zone,our social networking component - but our bottom line has always been the safety and security of our users. Kidzworld truly is a safe social network for kids..
A secondary goal of Kidzworld is assisting kids worldwide to grow and learn as they surf the web. Our experience has taught us there are many ways to help students succeed, both in and out of school.
While garnering attention from millions of kids worldwide, Kidzworld is also popular information source for teachers, featuring content and...
read more
Dec 02, 2013 Sending holiday cards in the mail is a popular winter tradition. Want to know where to start? Kidzworld has some tips!...read more
10 Comments
Nov 13, 2013 Winter sports usually means slipping and sliding all over the ice and snow and that can cause some boo boos and bumps all over your body. However, the...read more
23 Comments
Dec 09, 2013 Christmas morning finally arrives and you wake up early and scamper down the stairs to the living room where the tree twinkles and the presents are sp...read more
11 Comments