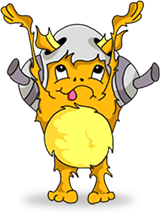 Kidzworld's counting down the top 10 hottest actresses under 25 as of 2012. Check it out!
No. 10: Ellen Page (age 25)
Ellen Page has come a long way from her days on the TV series Pit Pony. She's worked with big name actors like Dennis Quaid and Leonardo DiCaprio. But her most memorable role has to be as a pregnant teen in the film Juno.
Ellen Page
No. 9: Emma Stone (age 24)
Funny girl Emma Stone burst onto the scene in the last couple of years, appearing in comedies such as Superbad and Easy A. Lately, she's begun tackling more serious roles, like her controversial character in The Help. Emma also starred in The Amazing Spider-Man 2, which hit theaters Mayb 2014.
The Amazing Spider-Man 2 Trailer
Emma Stone
No. 8: Bonnie Wright (age 18)
Redhead bombshell Bonnie Wright began her acting character with a role that changed her life - as Ginny Weasley in the Harry Potter films. Along with shooting some sultry magazine covers, Bonnie has also written and directed her own short film called Separate We Come, Separate We Go.
Bonnie Wright
No. 7: Vanessa Hudgens (age 24)
While exotic beauty Vanessa Hudgens wasn't known for having amazing acting skills after starring in High School Musical, she has definitely improved her game in films like Beastly, Journey 2 and the psychological thriller Sucker Punch.
Vanessa Hudgens
No. 6: Jennifer Lawrence (age 22)
In terms of acting skill, Jennifer Lawrence takes the cake! She made a name for herself when her role in Winter's Bone led to an Academy Award nomination for Best Actress. Since then she's made several more films, including X-Men: First Class and The Hunger Games. In May 2014 Jennifer will star in X-Men: Days of Future Past.
X-Men: Days of Future Past Trailer - May 2014
Jennifer Lawrence
No. 5: Emma Watson (age 22)
Since her days as Hermione Granger in the Harry Potter films, Emma Watson has continued to pursue acting along with modeling and fashion designing. Catch Emma acting alongside Logan Lerman in the 2012 film The Perks of Being a Wallflower.
Emma Watson
No. 4: Victoria Justice (age 19)
Unless you're an avid fan of the TV shows Zoey 101 or Victorious, you may not know Victoria Justice. The burnette beauty has been acting since 2003 when she appeared in an episode of Gilmore Girls. Catch Victoria in her 2012 film Fun Size.
Victoria Justice
No. 3: AnnaSophia Robb (age 19)
Blond bombshell AnnaSophia Robb has appeared in many books-turned-film, including Bridge to Terabitha, Charlie and the Chocolate Factory, Because of Winn-Dixie and Jumper. Now she's set to play Carrie Bradshaw in the 2012 TV series, The Carrie Diaries.
The Carrie Diaries Trailer
AnnaSophia Robb
No. 2: Nina Dobrev (age 23)
Perhaps you remember Nina Dobrev from her role on Degrassi, or maybe you just know her from The Vampire Diaries. Either way, you can't deny that the gorgeous 23-year-old actress deserves the #2 spot on our countdown. Catch Nina in the 2012 film The Perks of Being a Wallflower, alongside Emma Watson.
Nina Dobrev
No. 1: Selena Gomez (age 20)
It's not because she scored the Biebs as her BF that we gave Selena Gomez the top spot on our list. She's a beauty in her own right, and has had her fair share of teenage roles. Now Selena is moving on to "college girl" in her next film Spring Breakers (which also stars Vanessa Hudgens).
Selena Gomez
Have Your Say
Who do you think deserves the top spot? Tell us in our comment section below!