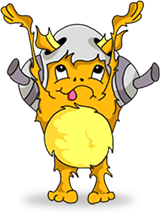 The ultimate X-Men ensemble fights a war for the survival of the species across two time periods in X-MEN: DAYS OF FUTURE PAST. The beloved characters from the original X-Men film trilogy join forces with their younger selves from the past, X-Men: First Class, in order to change a major historical event and fight in an epic battle that could save our future.
Jennifer Lawrence as Mystique
Courtesy of Twentieth Century Fox
3rd and FINAL TRAILER
In theaters May 23rd, 2014 in 3D!
Ian McKellen returns as Magneto
Courtesy of Twentieth Century Fox
Logan/The Wolverine finds himself in the distant past
Courtesy of Twentieth Century Fox
X-MEN: DAYS OF FUTURE PAST Trailer
Sun Spot, Kitty Pryde, Iceman and Colossus prepare for an epic battle to save their kind
Courtesy of Twentieth Century Fox
Beast unleashes his inner beast
Courtesy of Twentieth Century Fox
X-MEN: DAYS OF FUTURE PAST Poster