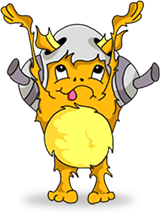 Hazel and Gus are two extraordinary teenagers who share an acerbic wit, a disdain for the conventional, and a love that sweeps them -- and us – on an unforgettable journey.  Their relationship is all the more miraculous, given that they met and fell in love at a cancer support group. THE FAULT IN OUR STARS, based upon the number-one bestselling novel by John Green, explores the funny, thrilling and tragic business of being alive and in love. If you haven't seen this mega-hit film yet, head to theaters NOW and check it out! It's a must see this summer!
Watch 4 fan favorite clips from the movie!  *Spoiler Alert*
"A Metaphor"
"You put the thing that does the killing right between your teeth but you never give it the power to kill you - a metaphor." The significance of this clip is a fan favorite, because Hazel's initial attraction for Gus just became deeper. Gus already caught her attention with his looks, but she was intrigued after the insightful metaphor showed an intelligent and thoughtful side to him. Fans love to see this awkward, but sweet, first interaction between the beautiful girl who doesn't know she's beautiful and the guy who instantly saw how beautiful she is, inside and out.
'Egging"
The scene of Hazel, Gus, and Isaac egging Monica's car is a fan favorite because Monica decided to break up with Isaac right before he had the eye surgery that would leave him completely blind. To right this injustice, Gus decides that it would be good for Isaac if he expresses his frustration and anger by throwing eggs at her car. It is a strong scene, because Isaac's and Monica's saying when they were a couple was "always", meaning they will always be together, no matter what. However, that quickly becomes untrue when reality hits, and Monica does not want to have a blind boyfriend.  This scene shows friendship, both new and old, and working together to support someone they love during hard times; that's what true friends do.
"She Is, I'm Not"
Gus had never ridden on a plane before their trip to meet Hazel's favorite author in Amsterdam. This interaction between Hazel and Gus is too adorable to handle, as Gus's fear of flying begins to take over and he becomes frantic. He instinctually grabs onto Hazel's hand and she immediately calms him down. As Hazel's mother makes a comment suggesting their romantic relationship, Gus cracks a joke by saying Hazel still considers him as a friend, but he is already considering them in a relationship. This is a fan favorite because it shows that Gus is 100% sure of his feelings, and has complete faith in their relationship, even if Hazel is still unsure and has her guard up.
"What's Your Name"
The very first introduction/interaction after the support group is definitely a fan favorite, because although Gus asks for her name, he insists on her FULL name - Hazel Grace Lancaster. This shows how eager Gus is to get to know her and that he feels a strong attraction towards her; so much so, that he must know her name in entirety. This scene is also very important because 'Hazel Grace' is what Gus will affectionately continue to call Hazel throughout the rest of the film.
Have Your Say
Which clip from the movie is your favorite? Comment below and let other KW users know!