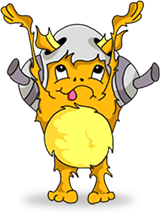 Puppy love, first love, love at first sight - teen movies are almost always about taking risks for the right someone. Check out the Top 10 Teen Movie Romances!
No.10: Cady and Aaron (Mean Girls)
Although Mean Girls is more about stressful social politics than straight-up romance, new girl Cady (Lindsay Lohan) and popular hottie Aaron's natural chemistry sparks some serious girl-on-girl rivalry between Cady and her so-called "friend" Regina - but in the end love and friendship win out.
Cady and Aaron in Mean Girls
Courtesy of Paramount
No.9: Noah and Allie (The Notebook)
The Notebook is a romantic classic at this point, and what starts as a summer fling between teens from different classes turns into the love affair of a lifetime, swoon!
Rachel McAdams and Ryan Gosling in The Notebook
Courtesy of New Line Cinema
The Notebook Trailer
No.8: Romeo and Juliet
Romeo and Juliet are the original teen romance, and their love is so enduring a new version of this timeless story still gets made every few years. Despite the Capulet and Montague families despising each other, Romeo and Juliet can't stay away from each other.
Hailee Steineld and Douglas Booth in the latest R and J
Courtesy of Relativity Media
No.7: Kristoff and Anna (Frozen)
Based on the Hans Christian Anderson fairytale The Snow Queen, Frozen is mostly about two sisters, but in the midst of their quest to find Queen Elsa, Anna and Kristoff slowly but surely fall in love.
Kristoff and Anna
Courtesy of Disney
Frozen Trailer
No.6: Ethan and Lena (Beautiful Creatures)
It's a major understatement to say that Ethan and Lena come from very different families, but even being a witch with some seriously dark family secrets and sorcery won't keep Ethan away from the (literally) bewitching Lena.
Ethan and Lena in Beautiful Creatures
Courtesy of Warner Brothers
Beautiful Creatures Trailer
No.5: Olive and Woodchuck Todd (Easy A)
Olive will do a favor for anyone in need - and gets a bad rep for it at school, but her childhood sweetheart turned crush knows she had a heart of gold and you can't help but smile when she gets her own back on gossip hounds and her evil guidance counsellor with the help of the school mascot, Woodchuck Todd.
Olive and Woodchuck Todd (Emma Stone and Penn Badgley)
Courtesy of Sony Pictures
No.4: Tris and Four (Divergent)
Beatrice, or Tris, has a lot on her mind when she has to choose a faction that's not only different, but incredibly dangerous, little does she know one of her instructors, Four, is going to have a lot more in common with her than she ever realized, and he might just teach her how to fall in love.
Shailene Woodley and Theo James in Divergent
Courtesy of Lionsgate
Divergent Trailer
No.3: Bella and Edward (The Twilight Saga)
Epic almost doesn't cover the romance between Bella and Edward - although does it count as teen romance if one of you is a centuries-old vampire? Either way, Bella and Edward have one of the most intense romances of all time.
Bella and Edward
Courtesy of Summit Entertainment
Twilight: Breaking Dawn Part 2 Trailer
No.2:  Katniss and Peeta (The Hunger Games Trilogy)
The odds were never in these lovers' favor, especially for Peeta who loved Katniss from the start of their incredible journey to Capitol. But depending on each other to fight for survival in The Hunger Games draws these two teens together and links them forever.
Jennifer Lawrence and Josh Hutcherson as Katniss and Peeta
Courtesy of Lionsgate
The Hunger Games: Mokingjay Part 1 Trailer
No.1: Hazel and Gus (The Fault in Our Stars)
If you weren't crying non-stop through this film, it's possible you have a heart of stone. Meeting and falling in love at a cancer support group, Hazel's oxygen tank and Gus' prosthetic leg won't stop either of them from being swept away in the romance of a lifetime.
Shailene Woodley and Ansel Elgort star in TFIOS
Courtesy of 20th Century Fox
The Fault In Our Stars Trailer
Have Your Say
Who's your fave teen movie couple? Let us know in the comments section below!