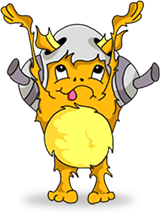 Recently, another YouTube whiz kid hit it bigtime! Cute and talented 13-year-old Oklahoma 7th -grader Greyson Chance, an avid Lady Gaga fan, took to his piano and worked out his own version of her tune "Paparazzi". He sang and played it at a local function and, hey, why not? He posted it on YouTube and it went viral! Ellen DeGeneres saw it, along with a ton of other music lovers, and boom! Greyson was an overnight sensation.
Ellen has signed the teen to her new record label eleveneleven and he's almost finished recording his first album. We got on the cell with Greyson while he was home in Oklahoma for Thanksgiving. First off, let's put those Justin Bieber comparisons to rest….
Kidzworld: There are already those Justin Bieber comparisons so what would you say to his fans?
Greyson: I really admire Justin's fans. They are very strong in connecting to him and I think it's cool how he stays connected with them and I try to mould myself to do that. I don't think there is any hate between Justin's fans and my fans. There's absolutely no hate between me and him. We met and he's a super nice guy, really cool. At the end of the day, our music is different. I met him at the VMAs.I'd love to do an SNL skit with him.
Kidzworld: Would you advise other kids and teens who are talented to put up something on YouTube?
Greyson:: Yeah and never give up on your dreams. I was doubted and people told me, 'You're never gonna get there. You don't have a good enough voice and can't play the piano well enough' but just stick with it!
Kidzworld: Where are you now in the process of recording your first album? Still in the studio?
Greyson: It's about 70 percent done right now. I'm working with a lot of great producers [He lists them. Lady Gaga's producer is among them]. I'm writing a lot of the songs.
Kidzworld: Where do you get ideas for your songs?
Greyson: I get it from hate and love. When people mess with me, I like to write songs about them. Heartbreak too. This whole record is about being in love with somebody and them breaking your heart. I can't announce the title yet but that's the influence. You're so in love then the girl or boy breaks your heart.
Kidzworld: Everybody can relate to that. What is the best advice you have gotten so far from a famous celebrity?
Greyson: I went back stage at Lady Gaga's concert and the first time I ever met her she told me to stay myself and don't let anybody change me. I thought that was very inspirational.
Greyson Chance Singing Paparazzi