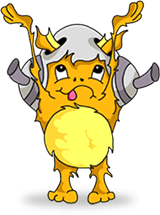 From a hint about who we're going to see in the new Star Wars: The Force Awakens trailer to casting news about X-Men: Apocalypse to a brand new trailer for Pitch Perfect 2, it's been a crazy week for news. Check out everything that happened in entertainment this week! Are you guys on board with the new, CGI Snoopy?
1. Who's going to play Jessica Jones on Netflix?
As you guys may know, Marvel has four TV series on the way on Netflix. We're getting Daredevil, Iron Fist, Luke Cage and Jessica Jones, the woman who gives up her superpowers to start a detective agency. This week we learned who might play Jess in the show. Krysten Ritter, Alexandra Daddario, Teresa Palmer and Jessica De Gouw are all in the running. Who would you like to see?
Here's who might play Jessica Jones on Netflix!
Courtesy of Marvel
2. Disney's Cinderella is No Damsel in Distress
This week we got the first trailer for Disney's Cinderella and she's not waiting around for her Prince to come. Well, he's there and he's Robb Stark from "Game of Thrones", but he's not her sole reason for being. This Cindy (Lily James) is taking care of herself … with a little help from her fairy godmother (Helena Bonham Carter).
Cinderella saves herself in the new trailer
Courtesy of Disney
Cinderella Trailer
3. Snoopy and the Gang are Back in Peanuts!
The new trailer for the CGI Peanuts movie is out and it's adorable. We don't know much about the story, how many times Charlie Brown will get the football pulled out from under him and what Lucy is up to, but we do know that Snoopy will be flying around on his Sopwith Camel (a.k.a. his doghouse) as the WWI flying ace! So cute!
Snoopy and the gang are back!
Courtesy of FOX
Peanuts is coming to  theaters 2015!
4. DIY Star Wars Snowflake Patterns
It might seem like the holidays are a ways away, but hit any mall and you'll be overwhelmed by the tinsel! Well, if you can't beat 'em, might as well join 'em! Today we have some DIY Star Wars snowflake patterns from Paso Robles, California-based graphic designer Anthony Herrera that you can download from his website! Check out the Wampa! It's amazing!
Make your own Star Wars snowflakes!
Courtesy of Antholy Herrera
5. We're getting a young Jean Grey and Cyclops in X-Men: Apocalypse
X-Men: Apocalypse isn't very far away and this week we learned that not only will the film be set in the 1980s, but that we're getting younger versions of fan favorites Jean Grey and Cyclops. We've got big names for Jean, meaning we might see a lot of her. Chloe Grace Moretz, Elle Fanning and Hailee Seinfeld are all up for the role. For Cyclops, we have the lesser known British soap actor Ben Hardy, The Golden Compass' Charlie Rowe and Homeland's Timothee Chalamet. Who do you want to see in the roles?
Will Hailee Steinfeld play a young Jean Grey?
Courtesy of Paramount
6. Star Wars: The Force Awakens Trailer May Show Us the Bad Guy
This is still a rumor, but it looks like we're going to see at least a teaser trailer for Star Wars: The Force Awakens in the next four or five weeks. We're also hearing that we're going to get a look at the villain. The reports out now say he's called either the "Inquisitor" or the "Cyborg." They also say he's going to look like one of the royal guards from Return of the Jedi." What do you want to see in the trailer?
Is this what the new Star Wars villain looks like?
Courtesy of Lucasfilm
7. New Trailer for Pitch Perfect 2!
The first trailer for Pitch Perfect 2 has been released and their a cappella version of "You're Gonna Miss Me When I'm Gone" is … well, perfect! Watch it below and tell us if you're ever going to get that song out of your head! In theaters May 14th, 2015!
Pitch Perfect 2 Trailer
They ladies are back and singing
Courtesy of Universal
Have Your Say!
What do you think of the Peanuts trailer? Who should play Jean Grey and Cyclops? Are you going to make those Star Wars snowflakes? We want to hear from you!