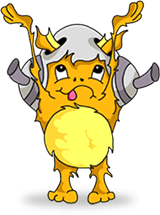 2014 was an incredible year for TV, films and music, and more than one guy caught our eye. Check out which boys we thought had the best breakout year!
Chris Pratt
Based on his Guardians of the Galaxy performance we'd say Chris is out of this world - we can't wait to see what this guy does as a new leading man in Hollywood.
Chris Pratt has gone from comedian to leading man
Courtesy of GQ
Guardians of the Galaxy Trailer
Cameron Monaghan
Cameron has a long history doing TV, but it was his role as Asher in the sci-fi teen flick The Giver that really put him on the map this year - we suspect he'll be getting the lead role soon. 
Cameron Monaghan played Asher in The Giver
The Giver Trailer
Ansel Elgort
Whether you like sentimental or sci-fi, Ansel had a breakout performance for you this year with major roles in both The Fault in our Stars and Divergent. 
Ansel Elgort was everywhere in 2014
The Fault In our Stars Trailer
Dylan O'Brien
Dylan O'Brien has always had fans in his role as Stiles in Teen Wolf, but it's his starring role in the sci-fi movie The Maze Runner, based on the novel by James Dashner, that really got people talking this year.
Dylan O'Brien jumped from the small screen to movies
5 Seconds of Summer
These chilled out Aussie pop punkers burst onto the music scene this year (with the endorsement of their pals One Direction) and it looks like they might be here to stay.
We think these Aussies will be around longer than 5 Seconds
Theo James
Talk about leading man material, British actor Theo James made audiences swoon as Four in Divergent alongside Shailene Woodley.
Theo James looks like a classic leading man
Divergent Trailer
Austin Mahone
The Mahomies (his fans) might say that Austin has always been a star, but this year he's slowly been taking, releasing his album The Secret this year.
Austin Mahone is set to steal hearts
;
Jacob Latimore
Teen singer/actor Jacob Latimore released a single (with the help of T-Pain) called "Heartbreak Heard Around the World," and he also appears in The Maze Runner.
We'd like more of Jacob Latimore
Avan Jogia
Twisted may not be renewed for another season, but Avan Jogia definitely made an impression as the troubled teen who returns home - we can't wait to see what he does next.
We've seen the last of Danny Desai, but not Avan
Have Your Say
Which guy did you think had the best  year? Let us know in the comments section below.