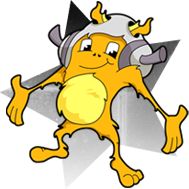 Advertise To Kids
Don't Let Your Brand Get Lost On An Over-Saturated Site.
Kidzworld is a long established safe and secure kids website. Kidzworld stays connected with its users by keeping the advertising on the site limited to niche products, offers and services that may be of interest to them. As a result, Kidzworld kids are highly receptive to the products and services presented to them.
As a website for kids, Kidzworld does not simply sell banners - we sell fully integrated solutions. Our typical client campaigns' include IAB units, sponsorships, rich media, custom activities (flash games and quizzes), sweepstakes, and editorial. Adding any one or any combination of section sponsorships, content integration, product placements within games, pre-roll video, and/or roadblocks/takeovers will enhance the Ad Bundle.
Advertising Options are as Follows:
Sweepstakes & Promotions
Custom Branded Games & Quizzes
Section/Article Branding and Sponsorship
Roadblocks/Takeovers
Rich Media - Floaters, Expandables, Interstitials etc
Micro Sites
Featured Editorial
Survey - Research and Trend Gathering
IAB Units: Super Banners, Large Rectangles, Skyscrapers and Buttons
For more information please contact founder, Jordan Achilles at Jordan@kidzworld.com TotallyKidz is part of TotallyHer Media, a division of Evolve Media.