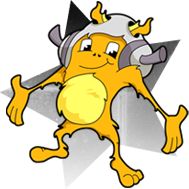 Our Policies On Editorial
Founded by Allen Achilles in 1999, Kidzworld is a safe and secure website for kids. It is a safe, secure interactive knowledge, entertainment and social networking community for tweens - kids aged 9 to14. Kidzworld is a safe site for kids and as such is:
Easy to navigate and simple to read.
Fun.
Full of short, useful and always entertaining content.
Relevant and responsive to our world!
All content is 100% original, created regularly by our team of writers
Editorial Policy:
We are inclusive not exclusive.
We avoid social stereotypes, and do not take positions regarding politics or religion.
We treat our kids like we all want to be treated - with respect.
Our reviews are objective and third party.
We believe strongly in positive messages:

Responsibility/ownership.
Empowerment/individualism.

Our content is fresh, timely and relevant to kids
Our information is appropriate for kids aged 9 to 14
Our information is true and accurate to the very best of our knowledge
Editorial Specifics:
Violence - None. We simply don't tolerate it. This is a kids website.
Language - No profanity, however we do exercise some creative license. Kid-speak or their vernacular is used regularly in our copy.
Third Party - We exercise discretion, based on all other points, when choosing third party content or linking to any site.
Sex - This content is informative and educational.
Racial Slurs - They're just not worth acknowledging.
Gaming - We do not allow access to gaming sites, nor do we allow any gaming to occur at Kidzworld. Again, this is a website for kids.
*Disclaimer - We realize that what is considered offensive or inappropriate to kids is somewhat subjective. On occasion we deal with contentious issues. It is our intent to present content in a manner that allows the kids to reflect on the issues and come to intelligent, individual conclusions. We discuss issues including hate mongering, racism, bullying, etc., in a proactive and positive manner. As a kids website we are, however, very sensitive.
Guidelines on Our Features:
Chat room:
Kidzworld has the only safe, moderated chat room. The chat room is moderated by our staff to allow our kids to talk with other kids from all over the world in a safe and secure environment. No exchange of personally identifiable information is allowed, nor do we tolerate inappropriate behavior. This is a kids website, after all. If kids are not playing by the rules, they are booted from chat for a period of time depending on the 'offence'. Continued problems will result in a permanent ban and/or blocked IP address.
Forums:
The "Forums" provide kids with a platform to openly discuss a broad range of topics in a safe, secure environment. Our rules relate to swearing, racially inappropriate comments, bullying and the exchange of personal information. As a safe website for kids we are very focused on their privacy and safety.
Contests:
Kidzword has a large number of very popular contests each year. All kids contests and corresponding prizes are targeted to kids within our age group. To protect the safety and privacy of our kids, all information collected by Kidzworld is deleted at the close of each contest. At no time is any of the information that we collect from the kids disclosed to anyone. A record of the kids who are prize winners is kept on file. The kids who are winners and their parents must complete an affidavit and disclaimer in order to receive prizes.
Art:
Although very subjective, Kidzworld encourages the kids to be creativity through expression. All forms of art are encouraged and where possible may be published on the website.
Writing:
We encourage the kids to create articles for kids, stories for kids and poems for kids. We publish the better ones in The KW Zone. As a website for kids, it is important for us to feature content created by the kids.