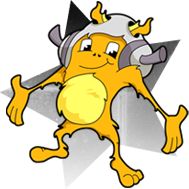 Got your own site? Is it the coolest site out there? Want more traffic? Link your website to Kidzworld?
Why link to us?
You will build a partnership with the longest established safe and secure websites for kids.

Follow these easy steps to get started:
Decide which style link you would like to use
Copy and paste the code in the yellow box to your website
Remember to let us know when it is up, send an email to links@kidzworld.com
Text Link
Click here to checkout out Kidzworld!

<a href="http://www.kidzworld.com"> Click here to check out Kidzworld!</a>
Logo Button
<a href='http://www.kidzworld.com'><img src='http://www.kidzworld.com/assets/layout/kidzworld-logo_holiday.png'></a>