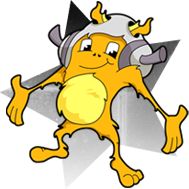 Kidzworld Press Room
Kidzworld welcomes all media inquiries. If you would like to include us in your community event, publication or looking for an interview with our team please contact us below.
General Media Inquires
James Achilles
James@kidzworld.com

202 - 1937 W 4th Ave.
Vancouver, British Columbia
Canada, V6J 1M7
T: (604) 688-2010

Press Releases
Bullying in a Digital Age Services & Software Parents Should Know About
As the use of technology in our day-to-day lives increases, so does the probability of our children being victimized by cyberbullies. Here are some resources parents can use to keep children safe. Read more
Kidzworld was on NewsWatch
Kidzworld was featured on NewsWatch as part of its monthly AppWatch, which takes a look at the latest and coolest applications on the market for iOS, Android, and Windows. Scott Steinberg, special reporter for NewsWatch and mobile technology expert, conducted the app review and shared with viewers how this is a safe social network for kids. Read more
Safe Social Network Kidzworld Launches iOS app in The App Store
Kidzworld has successfully launched its hybrid iOS app. Founded in 2001; Kidzworld the leading safe, secure content rich social network for kids and teens now offers a new app experience to their users worldwide. Read more
Kidzworld - Woozworld Partner to Entertain Kids in Their Safe Environments
Woozworld the biggest Social Virtual World on web and mobile for preteens and teens, and safe social network Kidzworld have partnered to allow their users to experience both platforms in a fun, safe, COPPA compliant environment. Read more
Hour of Code December 8-14 with Kidzworld & Tynker
Last year over 45 million students participated in this worldwide learning phenomenon. This years goal is to have 100 million students join in worldwide. Kidzworld & Tynker have partnered up to make this the best Hour of Code yet! Read more
Kidzworld Engages Ray Matthews & Associates as Venture Catalysts
Ray Matthews & Associates a firm with Impressive Client Successes supporting Disruptive Game Changers like Burnaby-based Tekmira (e-Bola) Read more
Vancouver-based Kidzworld launches Mobile Website for Kid & Teen Social Network
Safe, secure content-rich site attracting millions of 9-16 year olds – plus a plethora of Fortune 500 advertisers. Read more
Vancouver's Kidzworld looks to the (Amazon) cloud to keep up with demand - Techvibes.com
Vancouver-based Kidzworld, a monitored safe social media network for kids, has transitioned to the Amazon Cloud due to rising popularity that pushed.... Read more
News Coverage
Are You Kind Online? Kidzworld Wants You (And the World) to Be
International kids social network, Kidzworld has launched its latest anti-bullying initiative, Be Kind Online. The campaign is web-based and sponsored by Kidzworld. Its message is simple "be kind online". Kids need to understand the impact of their words, actions and behaviors online.... Read more
(BW) Ideal Science Helps Kidzworld.com Keep Kids Safe Online; Ideal Science Works With Customers to Provide Tools for Secure Social Networking - Houston Chronicle
Ideal Science Helps Kidzworld.com Keep Kids Safe Online; Ideal Science Works With Customers to Provide Tools for Secure Social Networking AUSTIN, Texas--(BUSINESS WIRE)--May 16, 2006--With millions of people interacting via online communities, companies are demanding help to combat inappropriate activity and offensive language among participants. Ideal Science, a Web-based communications company offering software for large-scale Web forums, offers its customers tools to provide online safety to ensure user security...Read more
How to Make a Good Kidzworld Profile 10 Steps (with Pictures)
How to Make a Good Kidzworld Profile. kidzworld.com is an excellent, safe website for kids and teens aged 9-17. Part of the website it making a profile for people to see. Profiles should give people a good first impression of you, so take... Read more
Kidzworld Website Review
Is Kidzworld OK for your child? Read Common Sense Media's website review to help you make informed decisions... Read more
Multimedia
When using the Kidzworld.com logo you must be use it "as is." You may not alter the logo in any manner.
<a href='http://www.kidzworld.com'><img src='http://www.kidzworld.com/assets/layout/kidzworld-logo_holiday.png'></a>