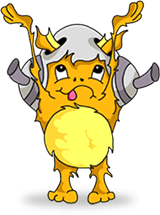 Wanna be a pro skater? You got to get yourself known. The best way to get known is to show people your stuff. It's time to make a video and get you onto youtube!
Song Selection
You should start with a song. The song you choose will probably be the first thing that will either turn your viewers onto your video, or make them change the channel. Picking the songs before you make the video should also give you some ideas to how much footage you need to shoot, and the styles and actions to fit the beats.
Skate or Die
Start with just something simple, like skating in a line along some cool sceneries. It's good to show your viewers your stance, style and how comfortable you are on your board.
Now make sure you do a lot of tricks. There's nothing worse than a video that repeats the same scene over and over again. Even if you only know how to ollie, then you can make a video of yourself jumping over a variety of different things and from different levels. But the more different things you do, the cooler the vid.
Credit to the Cameraman
Cool Cameraman
You can set up all your scenes with a tripod, hit the record button, then do your trick in front of the camera, but you should get someone to help. Tripod shots are great and look really professional, but it also help to have someone move around with the camera. The best shots are when the camera is moving along side of you skating, so try to get someone who can film while skating too.
Cut it up
Keep it Reel
Now you got to get it all together with your songs. Make sure that there is lots of action. Don't let your viewers wait for something to happen. You might like looking at your smiley face, but most viewers are just looking to see cool stuff. If you're into using slow-motion, it can be a cool effect if you got lots of things going on in your scene. Check out this use of slo-mo on youtube…
Youtube Y'all
OK, you're done. Load it up on youtube and see how it compares to other skate videos. Try to get feedback and make more videos to top the one you just made. The more videos you make, the better they will become. Remember… be careful! Sometimes the camera pushes us too far… like this guy:
Related Articles: