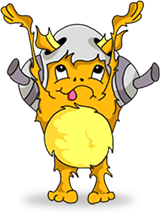 Disclaimer: Titanfall is rated M for Mature
What can I say. In short, Titanfall is so much fun that I constantly want to play it. Even now, as I'm typing this I'm having to fight the urge to turn on my Xbox One.
For me, it has lived up to the hype. Offering frantic, kinetic, explosive non-stop action that feels fresh and exciting in the 1st-person shooter market. It comes from Respawn Entertainment, a new development studio made up of the guys and girls behind Call Of Duty: Modern Warfare.
The Angel City Map
Courtesy of Respawn Entertainment
Take that COD pedigree and infuse it with a little Mirror's Edge and Mechwarrior and now we're talking Titanfall. This game moves so fast and smooth it's incredible and the gameplay itself is simple and intuitive. By the end of my first match I was wall running and jet-packing with ease thanks to the responsive controls. Watch me play a round of Titanfall, below.
Titanfall is full of epic moments and the battlefield is always teaming with atmosphere. 6 vs 6 is where Titanfall is capped at the moment but the fights always feel much bigger thanks each also having a huge Titan as well as the abundance of AI bots that are deployed into the maps. The AI is dumb and put up no challenge but they aren't meant to. They are there to help you as Pilots get your Titan faster. Killing bots and Pilots alike takes seconds off the Titans build time so it's in your best interest to take them out whenever you see them.
Wall running is key for quick escapes
Courtesy of Respawn Entertainment
In the Titanfall Beta, two maps and 3 modes have been made available and it's all fantastic. The two maps are Angel City and Fracture. Angel City is a map confined within a small city district. It features many tight, interior spaces and high rooftops. Fracture is a much larger map that features wide open spaces that makes for some large, epic Titan royal rumbles. There are also crumbling buildings and sewer like tunnels to run around and escape fire in. Watch my Titan take a beating on Fracture in the video below.
The 3 game modes are Attrition, Hardpoint and Last Titan Standing. Attrition is your basic team deathmatch. Hardpoint requires your team to secure and control 3 bases. And finally Last Titan Standing is exactly what its name implies. It pits players in an all out Titan war with each player getting just one Titan, attempting to outlast all the other Titans. All modes are great but I think I'm having the most fun with Attrition at the moment.
Titanfall is really impressing me, even with it's limited beta. The gameplay is insanely fun and I can't wait to see what all the other maps and Titans have in store for us gamers.
Titanfall seems to be the real deal. We'll find out for sure when the game launches in full this March 11th.
FYI: The Titanfall Beta is now open to the public for a limited time! Download it from the Xbox One Marketplace, under Demos.
Have Your Say!
Have you been playing the Titanfall Beta on Xbox One and PC? Are you hyped for the games release this March? Let us know in the comments!